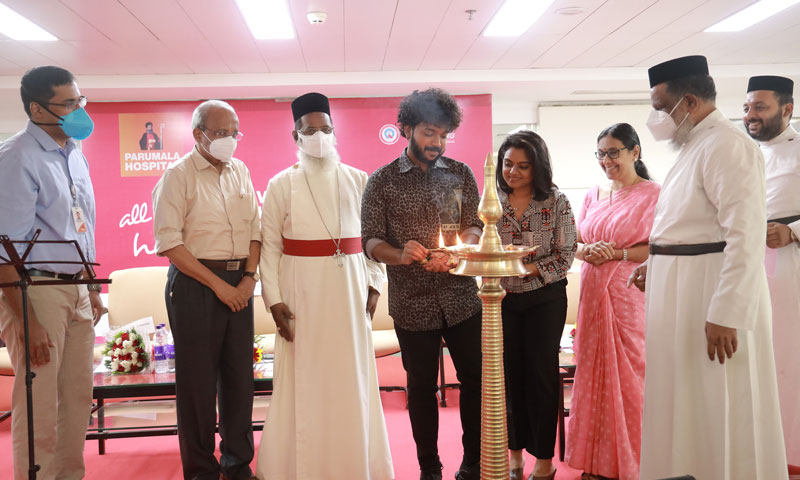 On 7th April 2022 Hospital Celebrated World Health Day. In the morning session along with the association of Joy Alukkas & Parumala Hospital conduct an awareness class and flash mob at Thiruvalla. The class was taken by Dr. Sajan Ahammed (Senior Cardiologist) and the flashmob was conducted by the students of St. Gregorios College of Nursing, St. Gregorios College of Health Sciences, and St. Gregorios College of Dialysis.
The in-house meeting of World Health Day was inaugurated by famous playback singer Dr. K.S Hari Sankar. In the meeting, Dr. Lakithambika Karunakaran gives a speech regarding women's health, and Dr. Deepu Abraham delivers a speech regarding Community health. On this occasion, the hospital released a new cardiology package and honored our Neurology department doctors and staff
Rev. Fr. M. C. Poulose (Chief Executive Officer), Very. Rev. Fr. Thomas Johnson Corepiscopa (Finance Coordinator), Er. Varkey John (Project Director), Dr. Sherin Joseph (Medical Superintendent), Rev. Fr. Jiju Varghese (Chaplain), and Dr. Antony Kalliath (Consultant Critical Care), spoke on the occasion. Dr. K. S. Harishankar's musical feast added to the ceremony.