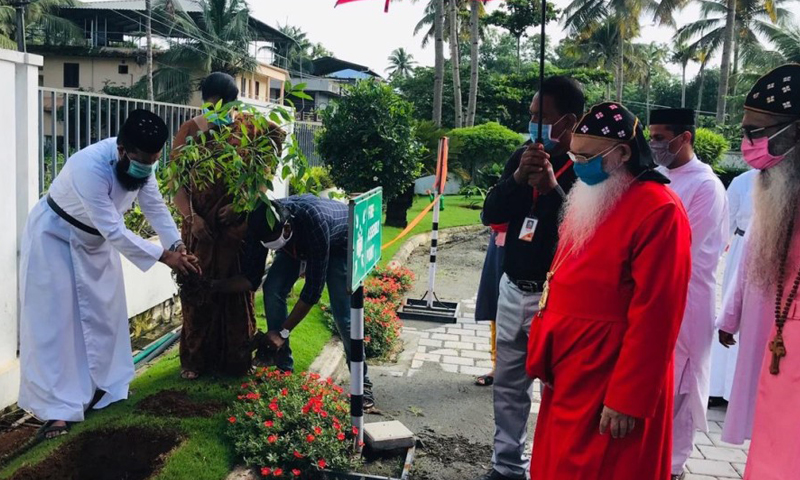 On behalf of World Environmental Day the Doctors and Staff of Parumala Hospital have planted 32 trees in Hospital premises. The program was inaugurated and first tree was planted by H.H Baselious Marthoma Paulose II along with H.G Dr. Yuhanon Mar Chrisostomos.
Fr. M.C Poulose, Fr. M.C Kuriakose, Dr. Sherine Joseph also were part of this act by planting trees.
As the part of social responsibility we had dedicated these trees to Kadapra Panchayat as well. This was inaugurated by Dr.Yuhanon Mar Chrisostomos in the presence of DFO and Panchayat President.