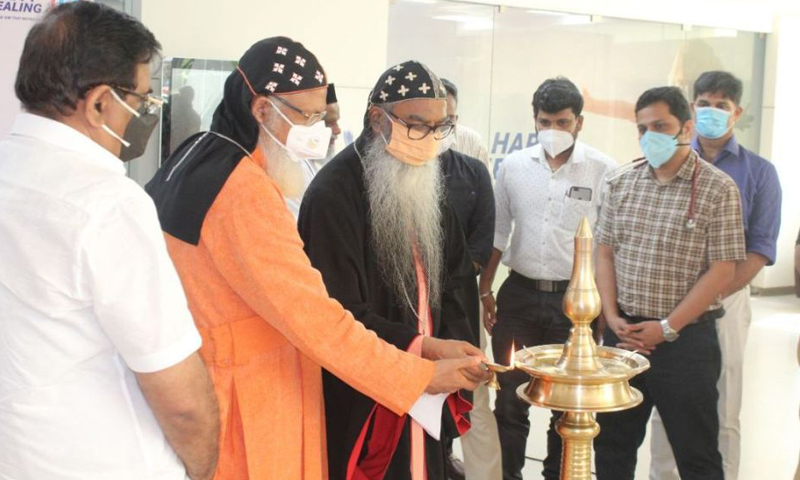 World Kidney day was commemorated on March 11th 2021 at 3pm in Parumala Hospital under the leadership of the Nephrology Department. It was inaugurated by H.G. Dr. Yuhanon Mar Chrisostomos in the presence of H.G. Dr. Yuhanon Mar Diascoros.
During the event the doctors and staff handed over their consent form indicating their willingness for Organ Donation.
Parumala Kidney Foundation offered financial help to the patients undergoing dialysis in Parumala Hospital.
The CEO, Medical Superintendent and Consultant nephrologist Dr. Hareesh KG and Consultant Urologists Dr. Praveen Gopi and Dr. Mayank Bharti as well as KNOS officials – Mr. Aneesh and Mr. Vinod Kumar and well wishers – Mr.Joseph Jacob and Mr. Joseph Philip also offered their felicitations during the event.