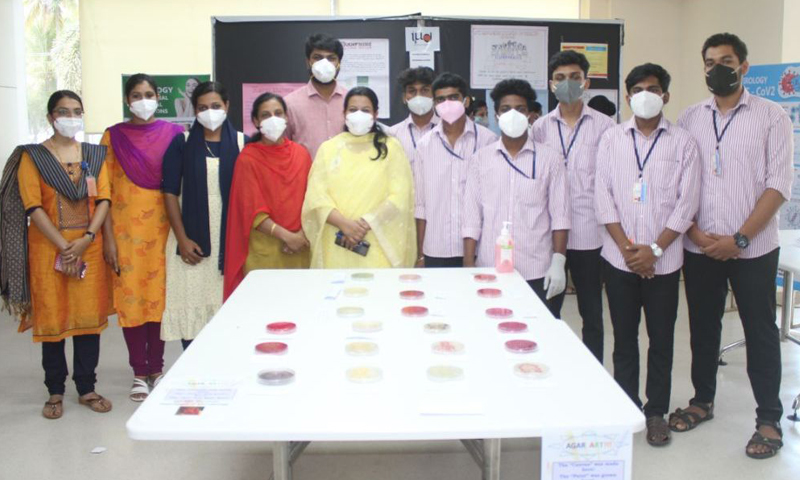 It was 'International Microorganisms day on September 17th, 2021. The significance of that day for microbiologists is that it was the date in 1683 that the Dutch scientist Anton van Leeuwenhoek (Father of Microbiology) sent his letter to the Royal Society of London describing the first microscopic observation of a single-celled organism.
The Department of Microbiology in SGMMH, Parumala celebrated the day with a "micro" scale exhibition in front of the North block reception. By God's grace, it was the first of its kind in Parumala Hospital and it was a grand success.
The inaugural ribbon cutting was done by Dr. Sherine Joseph – Medical Superintendent followed by a brief introduction by Dr. Ansu Sam – Microbiologist and a vote of thanks by Dr. Abin Varghese Thomas – Deputy Medical Superintendent.
The opening was unitedly attended by our doctors – seniors and juniors alike as well as the staff from various departments. There were displays to promote awareness of infectious diseases for the public, an on-the-spot quiz for doctors to win a prize, and a lucky dip that will be announced on the 23rd. The highlight of the show was Agar Art – a unique art created using bacteria.