Personal Details
Primary Specialty
Oncology
Designation
Consultant Medical Oncologist
OP Days
Monday - Saturday 09:00 AM - 05:00 PM
Education And Fellowships
Qualification
MBBS, MD(Medicine), DM(Medical Oncology)
Education
MBBS: Govt Medical College, Kottayam
MD (Medicine): AlIMS, New Delhi
DM (Medical Oncology): AlIMS, New Delhi
Professional Membership
European Society of Medical Oncology
Dr. Sukesh C Nair is our Consultant Medical Oncologist with more than four years of experience in managing oncological disorders (both solid tumours and hematological malignancies) at the Apex Medical institution in the country. He done his MD Medical Oncology from the prestigious All India Institute of Medical Science (AIIMS), New Delhi. He is also well versed in common oncological procedures like bone marrow biopsy, lumbar puncture venous line insertion etc. His fields interest is breast cancer, lymphoma/ Multiple myeloma, Lung cancer and genitourinary malignancies.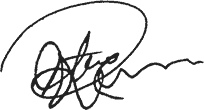 Research and Publications